Wine Crafting 
We offer over 45 wonderful varieties of wine here at Gallaghers', including Merlot, Cabernet, White Zinfandel, Chardonnay, Pinot Gris and many, many more. Every batch of juice we secure is guaranteed to be 100% pure varietal grape juice of the highest possible quality.
Click here to go to the WineExpert site to see what the wines you can make. We carry the Eclipse and Selection series with a very few of the Island Mist.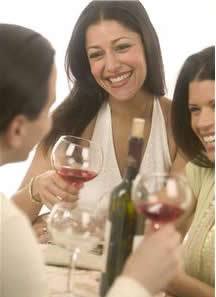 The first step of wine making only takes about 15 minutes to complete.
You are invited to participate in the other 4 finishing steps – if you like, but it is not required.
Your wine will be ready to bottle in six to eight weeks.  You will find that your wine is quite drinkable at this point; however we suggest that you let your red wine age in a cool, dark place for another three to six months.
Each batch of wine makes about 28 bottles. One of these great wines will only cost you from $6.25 to $8.75 per bottle for Great Wine that You Crafted & Bottled!
Are you thirsty?
WINE Bottles:  750ml or 375ml
(Wine & Champagne Corks are included @ no charge)
Ciders
Our kits vary from light and dry to fruity and sweet.  We currently stock Apple, Pear, Spiced Apple, Mixed Berry, Pineapple, Peach/Mango,  and more. The sweetness level can be adjusted on every batch to suit your taste.
One batch is about 50-55 – 12oz bottles.
(You can supply your own collection of beer or wine bottles – * see sterilization note below)
We have a professional bottle sterilization unit for your use.  All bottles must be run through the Sterilization System. The sterilization system is is NOT a bottle washer.
YOU are responsible for inspecting and washing bottles which you have collected for bottling at Gallaghers'. Sterilization of all bottles is required before bottling your wine or cider.